British Fantasy Society tocmai a acordat premiile pentru 2020 – să vedem lista de nominalizări și câștigători pe ficțiune!
(câștigătorii sunt trecuți primii în lista fiecărei categorii , cu bold).
---
Cel mai bun roman Fantasy
Juriu: Martha Bradley, Stewart Hotston, Hazel Impey, Edward Partridge, Abbi Shaw.
The Bone Ships – RJ Barker (Orbit)
The Migration – Helen Marshall (Titan)
The Poison Song – Jen Williams (Headline)
The Ten Thousand Doors of January – Alix E Harrow (Orbit)
---
Cel mai bun roman Horror
Juriu: Ben Appleby-Dean, Gabino Iglesias, Siobhan O'Brien Holmes, Ross Warren, Susan York.
The Reddening – Adam Nevill (Ritual Limited)
The Institute – Stephen King (Hodder & Stoughton)
The Migration – Helen Marshall (Titan)
Mistletoe – Alison Littlewood (Jo Fletcher Books)
The Plague Stones – James Brogden (Titan)
The Twisted Ones – T. Kingfisher (Titan)
---
Cel mai bun debutant
Juriu: Barbara Barrett, Danny Hussain, Steven Poore, Natalie Ross, João F Silva.
Ta-Nehisi Coates, cu The Water Dancer (Penguin)
Alix E Harrow, cu The Ten Thousand Doors of January (Orbit)
Penny Jones, cu Suffer Little Children (Black Shuck Books)
Tamsyn Muir, cu Gideon the Ninth (Tordotcom)
Nina Oram, cu The Joining (Luna Press)
---
Cea mai bună nuvelă
Juriu: Rachel Aitken, Abigail Baumbach, Steve Howarth, Gagandeep Kaur, Mark West.
Ormeshadow – Priya Sharma (Tordotcom)
The Ascent to Godhood – Neon Yang (Tordotcom)
Butcher's Table – Nathan Ballingrud (Gallery / Saga Press)
The Deep – Rivers Solomon (Gallery / Saga Press)
Ragged Alice – Gareth L Powell (Tordotcom)
The Survival of Molly Southbourne – Tade Thompson (Tordotcom)
---
Cea mai bună proză scurtă
Juriu: G.V. Anderson, Charlotte Bhaskar, Niamh Brown, Peter Haynes, Devin Martin.
"The Pain-Eater's Daughter" – Laura Mauro (Undertow)
"Dendrochronology" – Penny Jones (Hersham Horror)
"I Say, I Say, I Say" – Robert Shearman (The Shadow Booth)
"Tomorrow, When I Was Young" – Julie Travis (Eibonvale Press)
---
Cea mai bună antologie
Juriu: Rosemarie Cawkwell, Elaine Gallagher, Peter Green, Ian Hunter, Caroline Mersey.
New Suns: Original Speculative Fiction for People of Color, ed. Nisi Shawl (Solaris)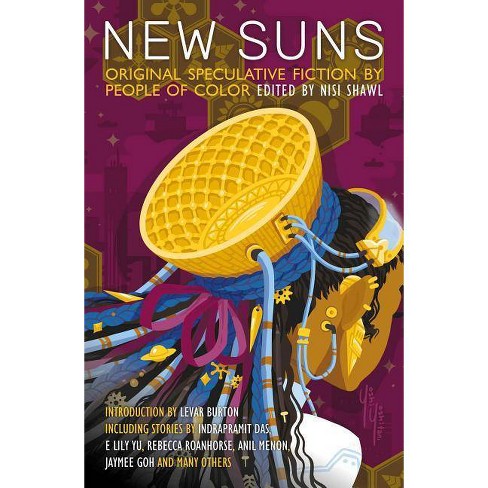 A Secret Guide to Fighting Elder Gods, ed. Jennifer Brozek (Pulse Publishing)
The Big Book of Classic Fantasy, ed. Ann & Jeff VanderMeer (Vintage)
Once Upon a Parsec: The Book of Alien Fairy Tales, ed. David Gullen (NewCon)
Wonderland, ed. Marie O'Regan & Paul Kane (Titan)
The Woods, ed. Phil Sloman (Hersham Horror)
---
Cel mai bun volum de povestiri
Juriu: Samantha Martin, Henrietta Rose-Inned, Kyle Tam, Heather Valentine, Neil Williamson.
Sing Your Sadness Deep – Laura Mauro (Undertow)
The Boughs Withered When I Told Them My Dreams – Maura McHugh (NewCon)
Growing Things – Paul Tremblay (Titan)
This House of Wounds – Georgina Bruce (Undertow)
Of Wars, And Memories, And Starlight – Aliette de Bodard (Subterranean Press)
---
Cea mai bună revistă
Juriu: Phoebe Barton, Louise Carey, Charles Christian, Lila Garrott, Yilin Wang.
Black Static
The Dark
F&SF
Gingernuts of Horror
Shoreline of Infinity
---
Cel mai bun roman grafic
Juriu: Hannah Barton, Jay Faulkner, Sarah Hale, Christopher Napier, Jessica Steiner.
DIE – Kieron Gillen & Stephanie Hans (Image)
2000AD, ed. Matt Smith (Rebellion)
Basketful of Heads #1 – Joe Hill (DC)
B.P.R.D. The Devil You Know, Vol. 3: Ragna Rok – Mike Mignola, Scott Allie, Laurence Campbell et al. (Dark Horse)
DCeased #1-6 – Tom Taylor, Trevor Hairsine, Stefano Gaudiano et al. (DC)
The Ozone Diary – Pentti Otsamo & Tero Mielonen (Luna Press)
---
Cel mai bun artist
Juriu: Amy Brennan, Amber Culley, Ana Miljanić, Babs Nienhuis, Christie Walsh.
Vince Haig
Jackie Morris
David Rix
---
Cel mai bun film / serial
Juriu: Ifeanyi Barbara Chidi, Jackie Fallis, James T Harding, Katherine Inskip, Aaron Jones.
Us – Jordan Peele (Monkeypaw Productions et al.)
Game of Thrones, "The Long Night" – David Benioff & DB Weiss (HBO / Sky Atlantic)
Watchmen, "It's Summer and We're Running Out of Ice" – Damon Lindelof (HBO / Sky Atlantic)
The Witcher, "Rare Species" – Haily Hall (Netflix)
---
sursa: tor.com